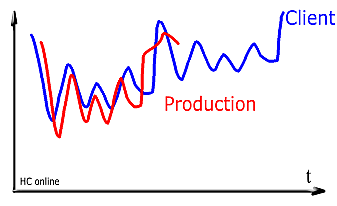 Unless being infinitely flexible and reactiv, a company's production cannot stick and adjust perfectly to customers orders and their variations.
One classical mean to decouple order variations from production capabilities is to setup buffer inventories to absorb and damp variations.
Yet inventories carry costs and do not address problems in a satisfactory way. Deploying lean allows to inventories reduction and a closer fit of production system's performance versus market constraints.
Nevertheless, despite all improvement and efforts, a perfect fit production - market demand remains a perfection out of reach.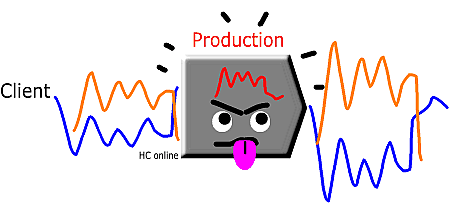 Variablitity has several causes, among them:
Variability of market demand
Variability in production process itself
Combination of causes in this systemic process
The combination of causes amplify the effects, and trying to achieve high performance and stick to market requirements, the gloabal performance is very likely to be lowered.
The levelling technique or "Heijunka", allows variability reduction and high service rate while achieving high productivity.
Heijunka is about decoupling market demand variations and production capabilities, to achieve a a regular, rhythmic and high performance production.


Principle of Heijunka