Lean essentials for readers in hurry
Lean (short) definition: generate the maximum added value at lowest cost as fast as possible.
The core principle of lean Manufacturing is to adjust process and resources to what is just necessary, rather than trying to get the maximum out of the available resources.
Every activity can be broken down in process or seris of tasks creating value, and one or more support process. Analysis of these tasks reveal some of them are realy useful, because creating value, while other are realy useless, because they don't create value but consum energy and ressources instead, typical wastes. Hence, lead time is extended by these useless activities, delaying the value delivery to clients.
A lean process is a now "slender" process which was lightened of wastes and excess inventories which made it obese and less performant.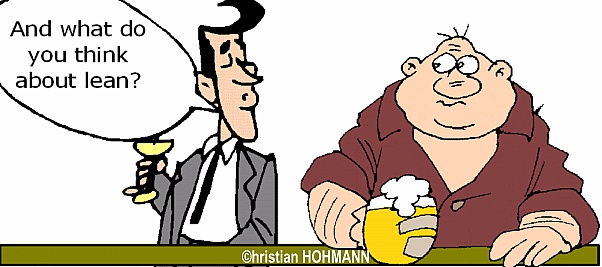 No client, if he knew, would accept to pay premium for products and/or services he "buys" to compensate inefficiency of his supplier. The inefficient supplier will not reveal his own poor performance, but competitors will, proposing better products at lower costs in faster delivery.