Quality portal
This portal was created in December 2005 and dedicated to quality related resources.
The author...

Contact e-mail

<! ---------------- Bord droit du cadre ---------------->

Quality, a fondation
The essential for readers in hurry
Companies about QCD
Costs Management is a matter of survival in an ever more competitive environment with ever thinner profit margins.
Quality is a basic requirement. There is no more to advertise about something which counts to the very basics.
Yet the quality turns immediately against the one who doesn't master it.
Delivery times (shorter and shorter) are the third expectation of the customers.
Within few years, thanks to competition, the offer is so aboundant that these three factors Quality, Cost, Delays (QCD) turned into basic success factors while being offered as competitive advantage only little while ago.


Cause and Effect Diagram with Addition of Cards.

Quality costs raise with the lateness of defect detection.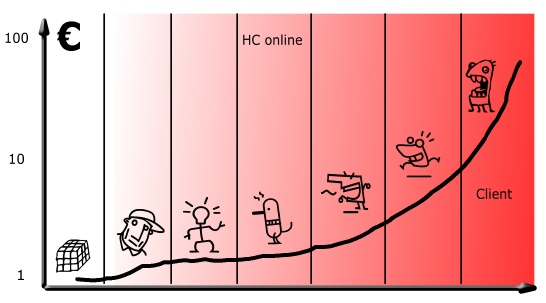 Double Cost, double waste! Every quality problem leads to double expenses.
<!IMG SRC="nq3.gif" WIDTH="367" HEIGHT="238" BORDER="1">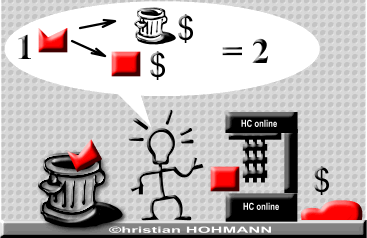 Quality and Total Productive Maintenance
Overall Equipment Effectiveness (OEE), indicator of TPM is build upon three components, among which quality performance


Read
Measurement and graphics
Pareto Chart
Pareto charts are a convenient analysis and decision help tool. They're useful for communication as well.


Read


Collect data efficiently with 4W2H for quick understanding and fast solution

Do not forget checklists!

Scatter diagrams, to check possible links between two phenomena


Histograms, revealing!


Control charts See the drifts.

Merging Quality and Supply Chain
"Quality control and logistics department long lived next to each other without much contact.
Their merging is in progress, because both functions - now transverse - share number of characteristics and objectives"
---
Read more about this merging of Quality and Supply Chain in the book:
L'audit combiné Qualité/Supply Chain

by the author of this web site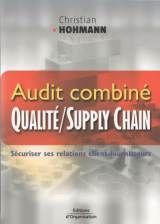 preview