Supplier development is the most advanced step in client-supplier partnership as well as a mandatory measure for big firms to ensure the sustainability of their performance.
Levers of performance
After having worked on their own internal operations and processes to improve performance, industrials farmed out non-strategic activities or functions, peripheral to their core business or done better by subcontractors.
Doing this, an important part of value creation passes to the outside, suppliers and subcontractors. Typicaly in automotive or aeronautics industries, the share of value hold by the tiers is near to 80%.
The client is then eager (and entitled) to master his supply chain, his suppliers and contractors; tenders selection, tenders evaluation, performances assessment and ensure the consistency of methods and tools deployed.
Methodological support
Major systems and equipments suppliers known as first tiers are rather close to their clients, in terms of maturity, best practices and performance level. In lower levels, tiers 2 to n, it is not likely the case.
The weak point of the best production system is its sensitivity to the tiers, unless risk assessment and mitigation have been performed.
That is why leading industrials (makers / assemblers in general) promote development programs toward their supliers. The support is essentially based on methodology transfert, in order to level up knowledge and practices, and sustain them.
As the task is usually huge, from both the number of suppliers to develop and the gap to fill, those approaches are reserved to selected suppliers only, those assessed as beeing of strategic importance. This kind of approach is also a shared effort; every link of the Supply Chain is asked to cascade up requirements and best practices to his own suppliers. The leading industrial keeps coordination and assessment activities in order to ensure consistency of deployement.
Support to suppliers to develop can be subcontracted to a qualified tier like consulting firms.
Disaggregation
The functional separation of the vertically integrated firms into smaller, individual business units is called Disaggregation. Sometimes words like "deintegration," "disintegration" and "delamination" are used instead, with same meaning.
Divestiture is the selling (spinning-off) of a function / department.
Author, Chris HOHMANN, is managing partner in a consulting firm.
His fields are management, industrial and logistics performance.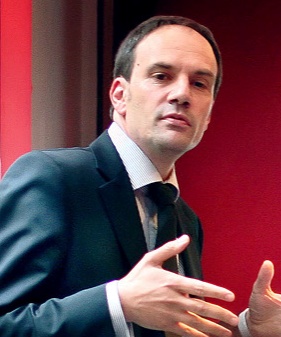 Contact